Scanning System
Power Meter

EF launched a thermoelectric laser power meter, which is able to accurately measure various laser power. The thermoelectric laser power is equipped with PC software to store measured data, easy to operate and portable built-in rechargeable battery.

EF, as the international leading designer and manufacturer of laser system, fully understands customers' actual demand for laser power measurement and analysis, a few series of customized power measurement instrument can be offered.EFsincerely provides with best configuration which can meet customers' demand of measurement and funding level based on the actual application understanding, advanced technology and measuring instrument selection. In order to make customer gain higher cost performance,EFoffers modular selection which can easily extend configuration in future demand change.

---

Thermopile Power MeterNew!

Features:

·Large, bright, backlit LCD display

·Wide range and high precision measurement

·Connect with PC software

Data recording,mean function, drawing the trend picture using sampling software

·Long-term stable measurement

·Built-in rechargeable battery, long standby time

·Easy to operate

TS Series

TS2(2mW-2W)

TS5(2mW-5W)

TS15(5mW-15W)

TS50(10mW-50W)

TS100(15mW-100W)

·Wavelength Range 0.19-25um

·Power Range 2mW-100W

(2W/5W15W/35W/50W/100W, selectable)

·Thermopile with high damage threshold

(Max. Average Power Density: 40kW/cm2)

·Sensitivity diameter≥10mm

---

Related Products

Optical desktop Power MeterOptical hand-held Power MeterPM series Power Meter

---

Notes:
Scanning System
Scanning System for Laser Display
The most important part of laser projection system are the galvos, more commonly called scanners. Graphics, animations, abstracts and dynamic beam effects are generated by X-Y scanning of the laser beam using galvanometer scanners.
EF's closed-loop scanner systems, focus on developing various low-cost, high quality and high performance scanner systems for laser display and other industrial application. The scanner systems with scan speeds from 20Kpps to 60Kpps for the laser display industry.
Each scanning system includes:
2 x Scanner (Galvo) with mirror

2 x Scan servo driver (Amp)

1 x (X-Y) scanner mount

1 x ±24 VDC switched power supply

2 x Shield cable for scanner
Five Series Scanning Systems are offered as below:
SS2815
SS2800
SS2802
SS2803
SS2804
Please find the unit price for each model in each page. If you have batch order, please contactinfo@EFoptics.comfor discount price.
---
Scanning System for
Laser Marking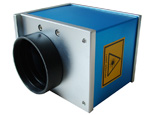 ·Over range using is forbidden
·The admirable incidence angle of the laser on the surface of the detector is zero
·The calibration date of this power meter is written on the qualified cards. It need to be calibrated for every year
·The warranty time is one year